The Vault Plate is a "T" shaped part shown in gold color on the illustration below. It is the equivalent of a ferrule on a wood shaft, except it is designed for a carbon fiber shaft. It's purpose is to attach to the carbon tube on one side, and to the cue tip on the other. Unlike a ferrule, the Vault Plate goes into the carbon tube and it cannot be removed without touching the carbon tube.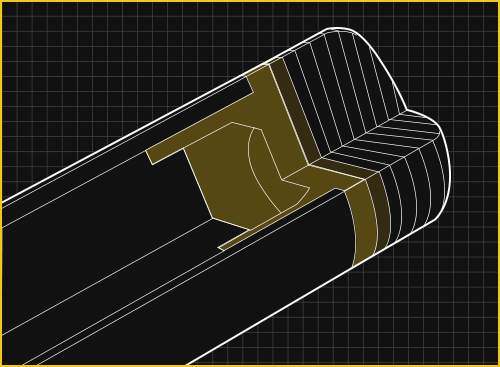 We do not recommend replacing the Vault Place for aesthetics reasons because the replacement implies cutting the previous Vault Plate, and that would reduce the carbon tube's thickness which would in turn weaken the carbon tube and compromize its strength. There is also a risk of breakage of the carbon tube while machining.
Our repair shop currently does not have the white Vault Plate part available, so we are unable to change them at this time.

We now offer most REVO shafts with both choices of a white or black Vault Plate. You can find them here and filter by Vault Plate color to narrow the selection down: https://www.predatorcues.com/usa/products/pool-shafts/revo-low-deflection-carbon-fiber-pool-cue-shafts.html